📍 Brussels, BE
You can hire me if you need someone to write words (in French), craft images like video editing, or assemble sounds into podcasts for example.

I can brainstorm artistic direction for your project, create content for it and monitor its production.

I can also build workshops in those fields for your institution or company.

I am currently creative director and music agent at Julia Camino.
I spend most of my time taking care of our new management and booking agency: Julia Camino.

I am also lucky enough to be part of the first edition of MEWEM Europa (a mentoring program for women in the music industry) in Belgium.

Always to please your ears, this time on the podcast side, we are working on the next seasons of Amour, Gloire & Chips / At this Moment and new siblings.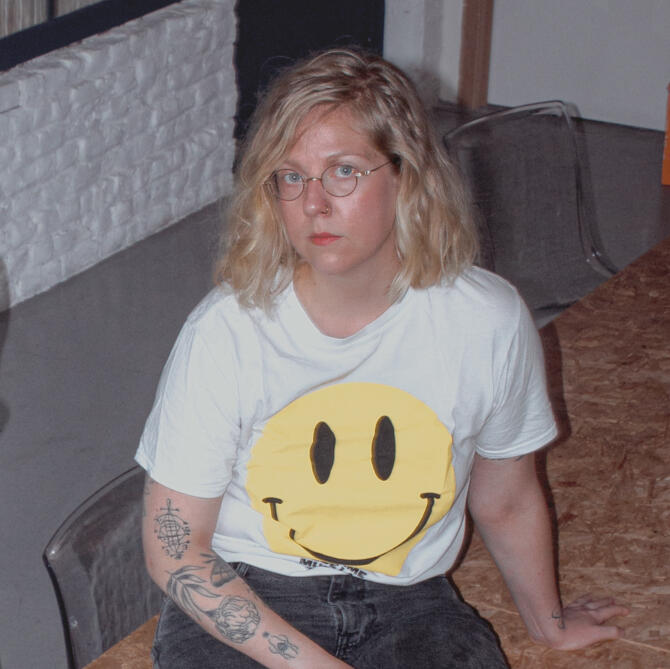 Last update : January 22, 2022
I write words (mostly in French).
You can hire me for some copy work, ghostwriting, or if you need an article
on socio-cultural topics.
2021.10
Bothlane has just released a video for his new single. It inspired me with a few lines that you can read at the end. And one thing leading to another it gave the title of the song: panting.
2021.09
We alternatively curate a playlist with Damien called « SOSAD » for « Selected: One Song A Day ». It comes with a short anecdote written daily by one of us
(in English this time). website momentarily hacked, will be back someday.
2021.04
I wrote a few words (in FR and EN) about the making of « More (official video) »
by It It Anita.
2020.10
When the lockdown started two of my friends initiated the project Li(b)re – online sessions during which people read aloud – and from time to time there are specials such as Li(b)re à toi where we can read personal texts. The text « Un caillou dans la chaussure de ma psy » was written for one of those sessions.
2020.09
Here are a few words about the making of the mixtape NAAR SUYU #1.
2020.08
The text « 353,70 la coupe » was the first one I wrote for the Li(b)re à toi sessions. As the other one here above, I think we could say that it somehow comes close to a kind of autofiction mini novel.
2019.04
When I travel I love to take analog pictures and write post cards. Here is a recollection of those remembrances.
2018.00
Here a small selection of articles I wrote for the webzine Causes Toujours : (1) To care or not to care. (2) De l'autre côté des barbelés. (3) Zawya, changer de perspective.
2014.00
I've been a writer and then editor-in-chief of the Drash mag for two years. It's a magazine about skate culture in its broadest sense, from Brussels to all Belgium.