I'm right back from Tunis where I edited Morgane Wirtz's next documentary (more about this around fall).

Currently crafting from A to Z a new podcast called « At this Moment ». It's about music and will be broadcasted on all platforms from this summer.

We're already thinking about the new season of Amour, Gloire & Chips somewhere at the back of our heads while finishing this one.

Live shows in front of an audience is starting to be a real thing again so I'll resume my collaboration a bit more actively with LUIK on concerts production (listen to the brilliant artists they have in their roster !)

The music video we did with Damien for « More » by IIAA is doing well. I'd love to do a more ambitious video for another song. It's all sorted in my mind, I'm just lacking 30K (so feel free to get in touch if you have that kind of money).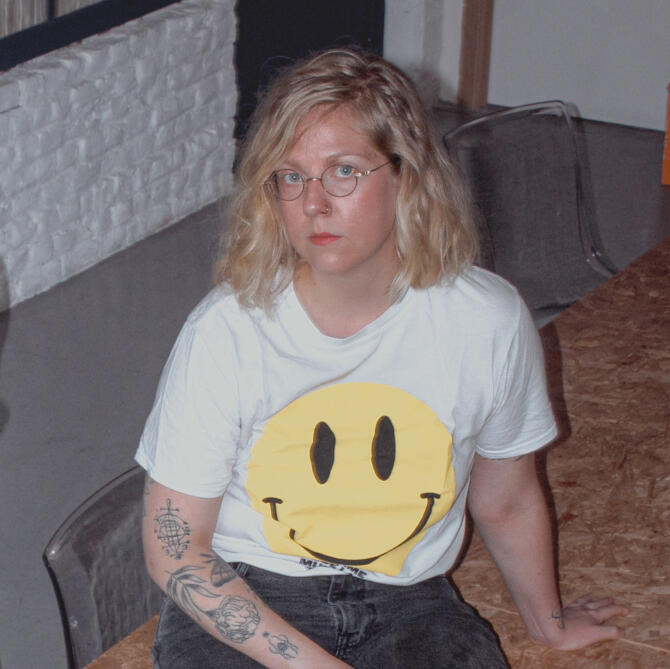 Last update : June 9, 2021
2020.10
When the lockdown started two of my friends initiated the project Li(b)re – online sessions during which people read aloud – and from time to time there are specials such as Li(b)re à toi where we can read personal texts. The text « Un caillou dans la chaussure de ma psy » was written for one of those sessions.
2020.08
The text « 353,70 la coupe » was the first one I wrote for the Li(b)re à toi sessions. As the other one here above, I think we could say that it somehow comes close to a kind of autofiction mini novel.
2019.04
When I travel I love to take analog pictures and write post cards. Here is a recollection of those remembrances.
2018.00
Here a small selection of articles I wrote for the webzine Causes Toujours : (1) To care or not to care. (2) De l'autre côté des barbelés. (3) Zawya, changer de perspective.
2021.04
It It Anita is about to release their new album. This is the result of saying « yes » to « let's shoot a music video due in 2 weeks with no money » : More (official video)
And here, a few words (in FR and EN) about how we made it happen.
2020.07
While we're all participating in a worldwide pandemic, it took ages to hear a single word from politicians about culture. That's why I decided to edit footages from a concert of Bengal, removing the sound.
2020.05
I made imaginary movie stills from analog pictures.
2020.03
I joined Bengal – a Grrrl-post-punk band that I'm now managing – with my camera when they hit the studio to record their first LP « shiv ». The studio report crafted with those footages became the music video of the track « You're Dead ».
2019.08
For five years I've been (post-)prod director at GSARA working with a dream team to provide support to young cinematographers crafting documentary films (complete list coming soon). One of the last project is the movie « Teghadez Agadez » by my good friend Morgane Wirtz.
2018
Our desire with Jordi Morató to resume to a more personal approach of filmmaking brought us to the project « Correspondencia » where we sent each other video post cards.